Indo Chinese Platter has an interesting Party Menu featuring Indo Chinese dishes. Each dish on this platter complements the other and everybody will simply love this!
We are starting the BM#116 themed on Thalis and Platters. We had decided on five different themes for September. The first and fifth week having 4 days each and the other weeks 6 days each.
For the first week, I picked up to make Platters. Since I am doing it on both my sites, I decided to make platters that would please my kids and platters that would be suitable for elders as well.
My kids certainly had a wonderful time enjoying these platters and didn't mind waiting late in the night to enjoy the whole feast.
Finally, so much so that they even commented that I must do these platters when their father went on tours so that I need not worry about the dinner getting late.
For day 1, I have Indo-Chinese Platter. Well, this was a meal that was cooked second in the series and kids already knew they were going to be treated to their favorite food.
Indo Chinese Platter | Indo Chinese Party Menu
Bread Manchurian
Chilli Paneer Gravy
Honey Chilli Potato
Veg Chow Mein
Honeyed Noodles with Vanilla Ice Cream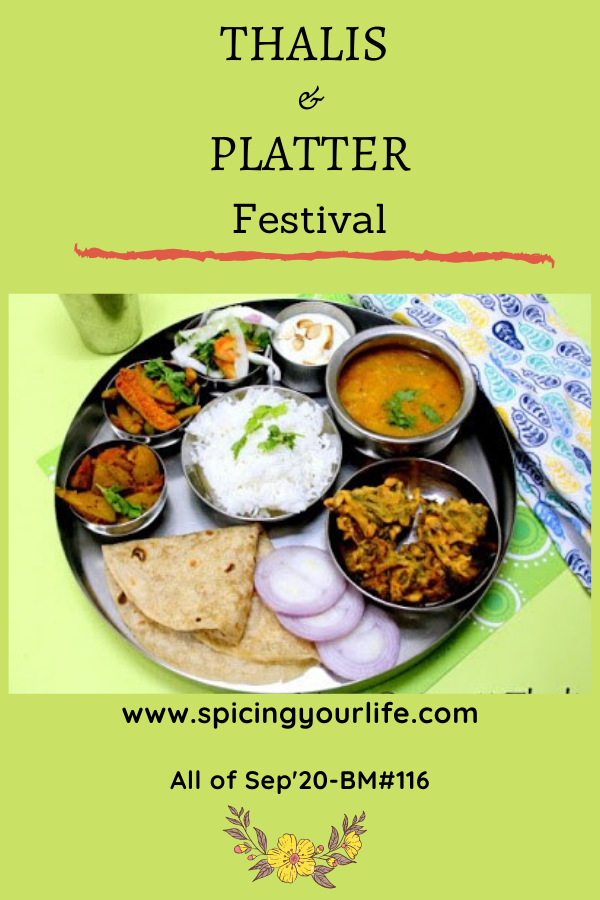 For more party menu ideas, check out the Thalis and Platters that would appeal to Elders, and Thalis & Platters that Kids would love!
You are invited to the Inlinkz link party!