Coorg Breakfast Thali showcases some of its traditional breakfast dishes like the Thalia Puttu, Kootu Curry and Ellu Pajji. You can make this for a weekend brunch and serve it along with a cup of coffee and bowl of fruits to make a complete meal!
Coorg is the former name of the current Kodagu. It is a district in Karnataka and a popular tourist place. This cuisine is still popularly known by Coorg and I went about using the same.
When I was searching for some breakfast thalis, I landed here and it was convenient that a menu was already planned out. I just went about following the recipes without any change. The Thalia Puttu is not a puttu as we call in Kerala rather an Idli that is made right from the scratch and fermented overnight using coconut milk. Though it looks like an Idli has more flavours as it involves making it from coconut.
Serve this thalia puttu with Kootu Curry and Ella Pajji. Kootu curry is prepared with seasonal vegetables. The curry is traditionally made during the season of "Kaveri Sankramana" that is during the monsoon season. Along with the Kootu Curry, this Puttu is served Ella Pajji, a chutney with sesame seeds and shallots. This chutney makes it perfect chutney for this breakfast thali.
You can complete this thali with a glass of Buttermilk.
Today's featured dish is the Kodava Thalia Puttu Recipe
Coorg Breakfast Thali
Kodava Ellu Pajji
Kootu Curry Kodava style
Kodava Thalia Puttu
Kumbala Halwa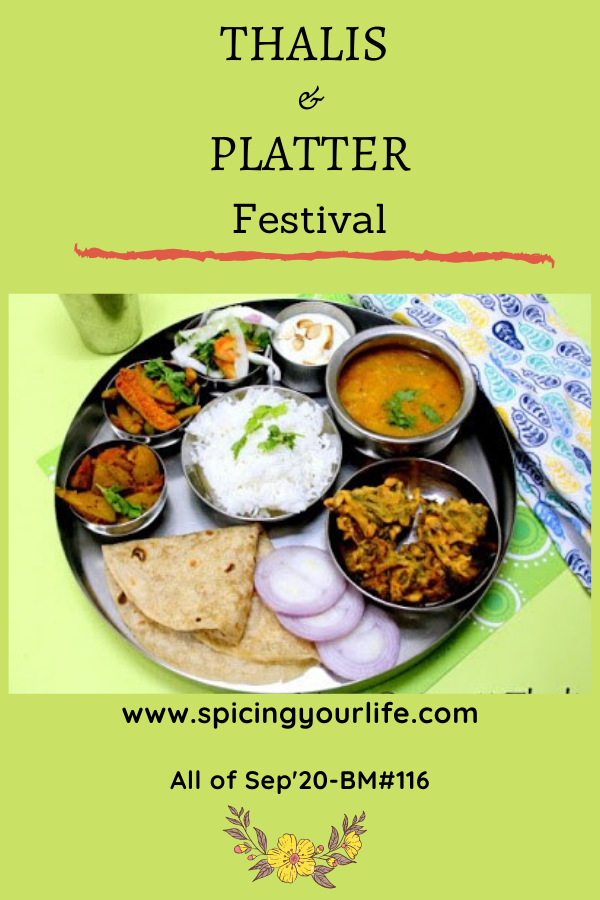 Check out the Blogging Marathon page for the other Blogging Marathoners doing BM#116
You are invited to the Inlinkz link party!