Idli Platter Menu showcases different easy-to-make Idli Varieties that you can make for a party or for a relaxed brunch.
To make it complete, this platter has a snack and a sweet to have a sweet ending. The different idlis chosen to be made are easy to make, instant dishes that can be accomplished in a short span of time.
Serve these idlis with different side dishes of choice like Chinna Vengaya Sambar, Coconut Chutney, Idli Milagai Podi, Brinjal Gosthu, and complete the meal with Chow chow Halwa.
Everybody enjoyed the different Idlis made for the Platter along with the different side dishes. If making sambar is tough, you can make different chutneys as well.
I was waiting for when I could make this platter as I knew I have to make this for the elders at home. Finally, I was able to cook these on a Saturday and it surely helped as I had some instant recipes on hand from Amma's cookbook collection.
Check out the Idli Varieties collection on Spice your Life!
And for more ideas, I have a collection of Idli Recipes on C4AS as well!
Idli Platter Menu
Poha idli
Sabudana idli
Vegetable Rava Idli
Urad Bonda
Brinjal Gothsu
Shallot Sambar
Coconut Chutney
Idli Milagai Podi
Chow Chow Halwa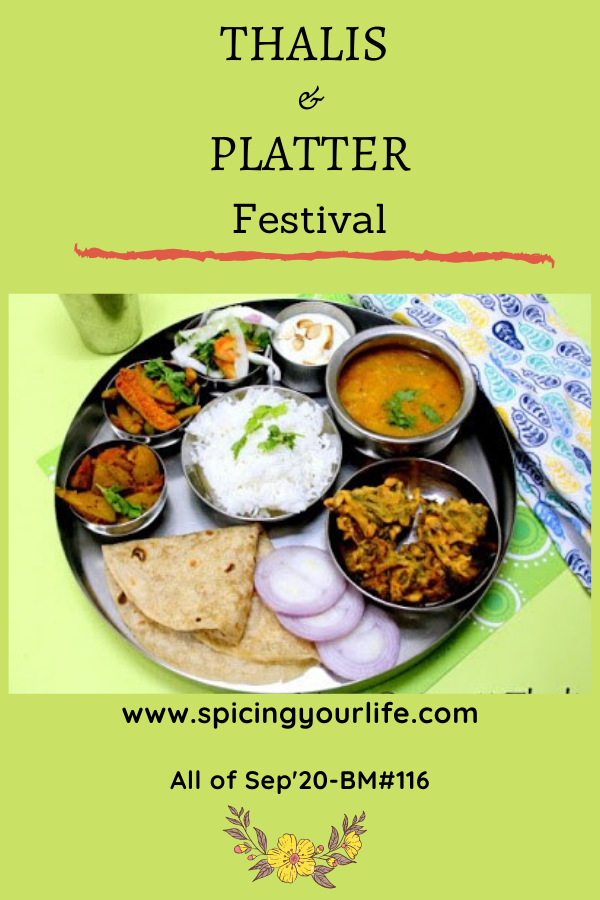 For more party menu ideas, check out the Thalis and Platters that would appeal to Elders, and Thalis & Platters that Kids would love!
You are invited to the Inlinkz link party!