Next South Indian Non Veg Thali Menu features Fish Gravy. Fish Gravy or Chapala Kura is a popular dish in the Southern States of India. Since I have traveled to many places in Tamil Nadu and Kerala, I know this gravy is very popular and loved.
I know for a reason when we used to visit different places in Kerala, our friends who used to travel with us, would want only fish curry, even if they eat it all 7 days at home. I had mentioned about a colleague of mine, whose mom makes about 7 to 8 versions of fish gravy.
Since my family is not that fond of Fish and only like the version that Amma makes, we haven't really ventured to know how the other gravies are made. They are also very particular about the fish type. We get only Seer Fish or Vanjaram. It is very expensive as it has only one long bone. So it is easy to handle.
The other varieties we have tried is this Nei Meen and the fry was well appreciated by all at home.  Check out the other Fish dishes we have shared till now.
Planning a thali to feature Fish dishes:
When we planned for this menu, we almost thought if we should make a Fish Biryani to go along with the Biryani dishes we made with both Chicken and Mutton. Then handling two different fries was time consuming and we struck to making a new curry.
So we struck to starters with Nei Meen, Vanjaram Varuval, Fish Gravy with Steamed Rice. To aid the whole platter, Rasam was prepared. This was a tangy Tomato Rasam, that I got to learnt from Athamma who said this was prepared by her mom. Since its a nice spicy and tangy one, it was enough for us vegetarians.
If you are planning for other interesting Rasam that is filling, you can try this Onion Rasam or Beets Rasam
For today's featured dish on the thali is the Chapala Kura or Fish Gravy
Seafood Non Veg Thali
Fish Curry
Vanjaram Varuval
Nei Meen Varuval
Tomato Rasam
Steamed Rice
Cut Fruits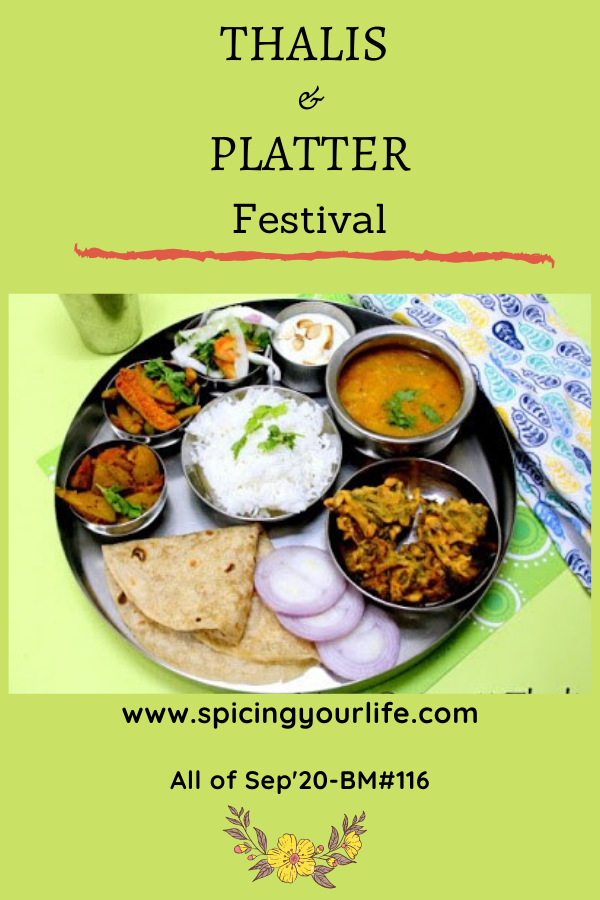 Check out the Blogging Marathon page for the other Blogging Marathoners doing BM#116
You are invited to the Inlinkz link party!