In the next Non Veg Thali Menu, I am going to feature Mutton Dum Biryani. This biryani is set in layers with rice, herbs and mutton gravy.
This Dum Biryani is a flavoursome delicious biryani with layers of rich mutton gravy, over aromatic basmati rice with spices. First of all, you cook the rice separately, the gravy with the cooked mutton. Finally, we assemble the biryani in layers of rice altering with mutton gravy, herbs, saffron milk.
Because this biryani is rich on its own, you certainly don't need a side dish. However, if you are serving this for a party, you can always make a roast and a gravy.
For the Andhra style roast, we cook it in a spicy masala to make it an excellent starter by itself as its almost dry. The spice has cashews and peppercorns to make a rich masala.
You can pair this with gravy prepared in a coconut base. Most of the gravies have thick coconut milk added with regular garam masala added. You can enjoy these gravies with steamed rice or with this biryani as well.
Check out the other Mutton Gravies already shared.
Today's dish featured is Mutton Dum Biryani.
Mutton Non Veg Thali 2 - Dum Mutton Biryani
Mutton Dum Biryani
Andhra Mutton Gravy
Mutton Roast
Steamed Rice
Salad
Curds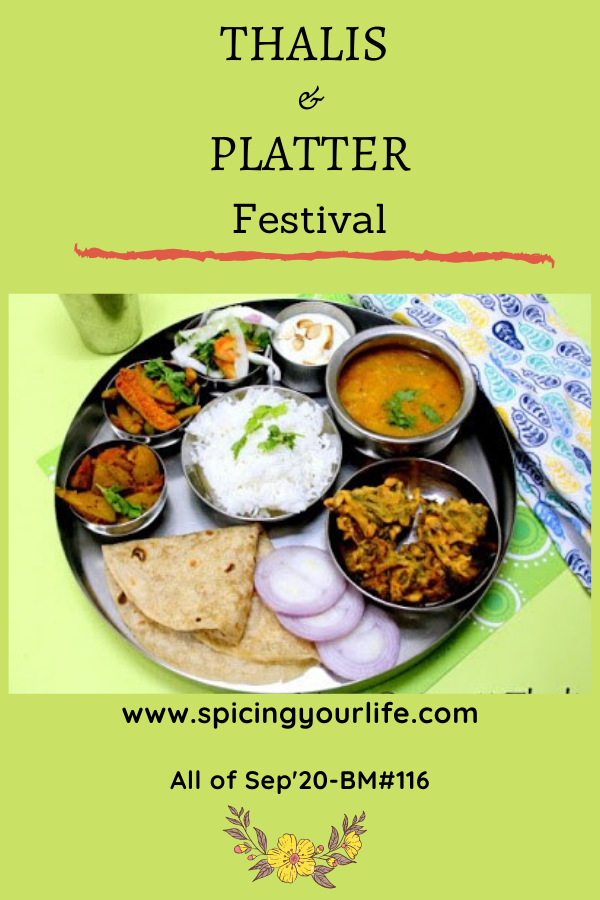 Check out the Blogging Marathon page for the other Blogging Marathoners doing BM#116
You are invited to the Inlinkz link party!