Pakoda Platter has different varieties of pakoda deep-fried and served on a platter. This Platter has a dish for all with all the varieties being so easy to make.
When I wanted to make a Pakoda Platter, I wanted to include different vegetable-based and other variety that would appeal to my kids. So I went about selecting pakodas that I have been wanting to make for a while.
In this platter, each bajji or pakoda has a different batter base, depending on the vegetable used. I have noticed my north Indian friends referring to all batter based deep-fried snacks as Pakora. In the South, we call each type differently like bajji or bonda, or vada.
Pakoda refers to all deep-fried dishes using vegetable or other ingredients like nuts, Paneer, Meat, where the main ingredient is mixed with flour and it coats the main ingredient. These Pakodas mostly looks like a cluster of balls, crispy and crunchy to eat. Examples would be Onion Pakoda, Mixed Veg Pakoda.
Bajjis refers to all those deep-fried dishes where the main ingredient is coated with a thick spiced batter and deep-fried. Examples would be Potato Pakoda, Onion Pakoda, Paneer Pakoda, etc.
Vada mostly refers to lentil-based deep-fried dishes, in this the batter is mostly smoothly ground and spiced before being deep-fried as circle discs. Medu Vada, Masala Vada, etc.
Bondas is a typical South Indian deep-fried version, where the final dish is always a ball, it can be just a ball of Urad dal batter deep-fried or Potato stuffed Besan coated Bonda.
We call Fries where thinly sliced and battered ones like Onion Fries. These are very crispy and crunchy to eat.
Having a clear picture of what we are talking about makes it very important. Finally, I wanted to have each of them in my Pakoda Platter and hence included different stuffings.
Pakoda Platter Menu
Bread Bajji
Cashew Pakoda
Cauliflower Pakoda
Onion Ring Bajji
Paneer Sandwich Pakora
Tomato Ketchup
Green Chutney
Coconut Chutney
Instant Mango Pickle
For more party menu ideas, check out the Thalis and Platters that would appeal to Elders, and Thalis & Platters that Kids would love!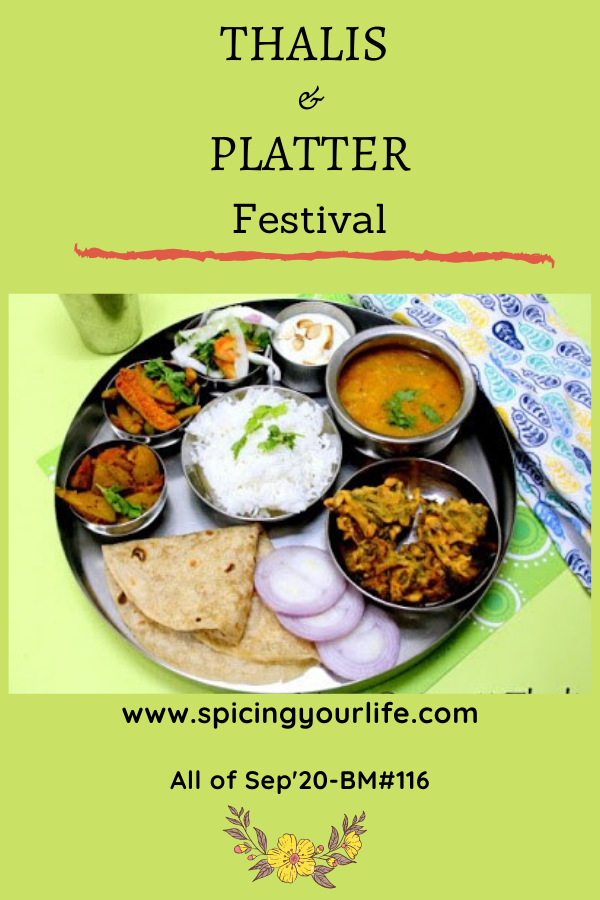 You are invited to the Inlinkz link party!