Years ago, in fact, when I had started this blog, I was into the habit of writing down my weekly menus. That was the only sane thing that kept us going, with the chaotic way things were happening with two little kids at home and a kindergartner.
We used to literally sit down for 30 mins and plan out our menu so that we can shop accordingly and also not have another thing adding up to our headache. Being organized is what I was when I had shared My Menu Planner and I even had a Sample Menu Planner. I had so many of my readers asking for this sheet, I knew this is a problem everybody seems to have. I seriously wanted to do this weekly.
After this, I went very seriously into planning a Weekly Menu for Kids. This was especially for Konda and later included the boys as well.
Then I went on to have Party Menus. Yea you get the draft, I am crazy about planning a menu. Even if one doesn't actually plan or do all that's listed, at least it helps in giving ideas.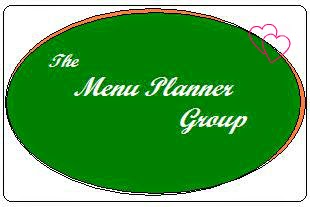 Click on Menu Planner to visit the pages
After having been doing this for so many years, and after getting so many requests, I thought I will be able to do this only if I include my friends. Which will force me to do this seriously. So I decided I would request my BM friends to share their ideas and I have created a Weekly Menu, both for Vegetarians and Non-Vegetarians. I have ideas for Snacks and Dessert as well. However, I am yet to decide how to include those in this plan.
You can refer to my shared plan for ideas on what preps you can do on a weekend to prepare for the next week
Vegetarian Menu Planner
Week 1

Breakfast

Lunch

Dinner

Monday

Tomato Rasam

Makki Roti with Rajma

Tuesday

Foxtail Millet Pesarattu

Capsicum Eggplant Rice

Wednesday

Tomato Omlette

Cabbage Carrot Poriyal

Instant wheat dosa

Thursday

Instant Oats Idli, Peanut Chutney

Vegetarian Tahari

Friday

Bread Upma

Thepla with Potato Curry

Saturday

Cauliflower Dum Biryani

Spinach Raita

Sunday

Tonak Pav
Non Vegetarian Menu Planner
Week 1

Breakfast

Lunch

Dinner

Monday

Mixed Vegetable Cheese Sandwich

Spinach Dal Paratha

Tuesday

Minty Carrot and Peas Rice

Carrot Sage Lasangna Roll Ups

Wednesday

Dadpe Poha

Roasted Habanero Pineapple Wrap

Thursday

Instant Oats Dosa

Friday

Sandwich with Leftover Keema

Mix Veg Kadai

Moong Dal Pachadi with Rice

Quick Corn and Paneer Subzi

Saturday

Classic American breakfast

Herbed Oat Rolls

Poori, Pitla and Tomato Shorva

Sunday

Costa Rican breakfast

Lentil Soup
I am hoping to do this every Sunday so that it can help people plan for their week ahead.
Save
Save
Save
Save
Save
Save
Save